OK, I know it's supposed to be Tech Tuesday, but I just found this and put it together today and wanted to pass it on you while it was still active.
I'm always on the lookout for brackets that can be used for a March Madness event in my classes. The problem is that they either are expensive (aimed for businesses), they do not self-advance (making a lot more work on me), or everything looks great until you start and find out that you are only allowed x number of votes in the free trial (which are usually not enough for one class to make use of).
I found one once and it was glorious. Until it closed up shop.
However, my father made me watch all the Peter Sellers Pink Panther movies and one thing I learned was to always be vigilant!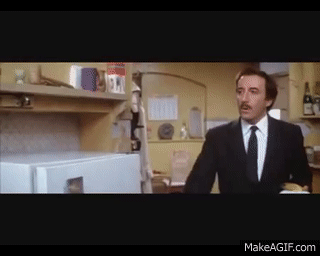 When you go there, click the button in the top right corner to make the bracket, since it defaults to creating a poll. I have yet to have to make an actual account, but I made a bracket and choose how long before each stage advances. I suggest that you set it to limit repeat voting by cookies rather than IP addresses, as that may prevent multiple people in your classroom from voting. Cookies limits by browser only.
It's nothing fancy in the looks department, as you can see in our 1984 meme contest:
but I think the students will get a kick out of it. How much effort did this take me? I had the whole thing finished in less than 15 minutes. Just make sure that you save that URL it creates when you make the bracket or else you might not find it again.
This is my first run through with it, so I'll find out in the next few days if this is too good to be true. If you want to see it you can find it here:
https://www.polltab.com/bracket-poll/QT74OsQKly
If you notices any snags or glitches, let me know - and go ahead and vote for your favorites! The kids will see it starting Friday (12/10/21) and the next stage should automatically advance on Monday and then each day after that until we have a winner. I have a meme in the contest too, but I won't give it away. Of course you'll spot it right away because it is the best one in the group. :)
If you check it out, leave a comment on this post to let me know what you think of this resource and feel free to pass along any other ones that you have used as well!
***POST UPDATE***
The site worked like a charm. Everything progressed automatically and there doesn't seem to be a cap on the number of people that can participate. The only issue is that some students found that when everyone was voting at the same time, they had to wait before it would let them vote on the third or fourth bracket, but that could easily be the school WiFi's issue. After a minute or two, they were able to vote, so it all worked out in the end.